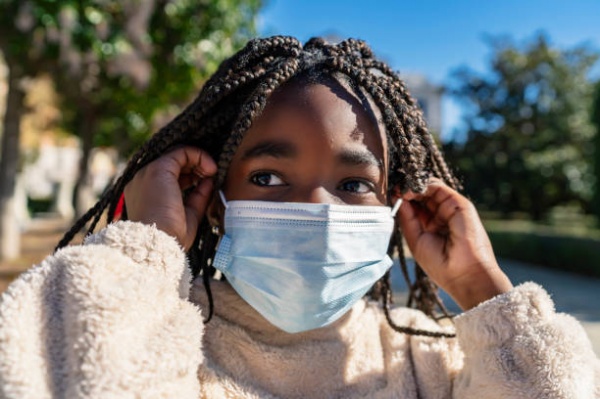 (BPRW) Two-Thirds of Parents of Kids Ages 5-11 Plan to Get Them Vaccinated Against COVID: Poll | Press releases
(BPRW) Two-Thirds of Moms and dads of Youngsters Ages 5-11 Approach to Get Them Vaccinated Versus COVID: Poll
(Black PR Wire) In some heartening news on the COVID vaccine for youngsters entrance, two-thirds of American mother and father of little ones ages 5 to 11 strategy to get their kids vaccinated when COVID-19 shots are approved for that age team, a new study exhibits. On the other hand, far more Black (49%) and Hispanic (47%) moms and dads have been "very worried" about their baby contracting the virus than white parents (33%).
Approximately fifty percent (49%) of mother and father in the South were "very worried" about their child having COVID-19, in comparison with 32% of people in the Northeast, and 30% of these in the Midwest and West.
On top of that, the location wherever the parents live played a big part in their hesitancy to get their kid vaccinated.
General, 60% of the respondents supported colleges demanding qualified small children to get a vaccine to attend school in person.
Why the hesitancy?
In general, 77% of parents were being at minimum fairly concerned that their baby could get COVID-19, but that varied depending on the parent's vaccination position and the age of the boy or girl.
Though 42% of vaccinated mothers and fathers were "very worried" their youngster could get COVID-19, the amount was only 29% between unvaccinated mother and father.
About 42% of mothers and fathers of youngsters ages 5-11 were "very concerned," when compared with 31% of dad and mom of little ones ages 16-18.
The significant good reasons why unvaccinated dad and mom of college-aged little ones claimed they have not been vaccinated are worry that the vaccines have been produced much too promptly (63%), stress about opportunity facet outcomes (57%), and seeking to wait around for much more facts (48%).
All those good reasons are the exact same they gave for why they have not, or don't approach to, have their little one vaccinated.
Mom and dad of unvaccinated small children ages 12 to 18 explained the key factors that may well influence them to vaccinate their small children involve: school requirement (25%) entire approval by the U.S. Meals and Drug Administration (23%), or another person in their home at high threat (23%).
"While we're encouraged to see that a majority of mothers and fathers intend to vaccinate their children versus COVID-19 as soon as they are qualified, there is obviously more do the job to be done to support handle parents' queries and relieve worries about the vaccines," Beth Battaglino, CEO of HealthyWomen and an organizer of the COVID-19 Vaccine Education and Fairness Venture, which performed the survey states.
"Reaching folks where they are, listening and doing the job with trusted group voices to support instill confidence in the vaccine improvement, and [the] regulatory acceptance process is essential to overcome hesitancy and be certain that all households are equipped with the newest vaccine information to make an educated decision," Battaglino concludes.
The information and viewpoints expressed inside this push release are those of the author(s) and/or represented organizations, and are not automatically shared by Black PR Wire. The creator(s) and/or represented companies are only responsible for the points and the precision of the articles of this Push release. Black PR Wire reserves the right to reject a press release if, in the look at of Black PR Wire, the articles of the launch is unsuitable for distribution.