Stages of labor and birth: Baby, it's time!
Labor is a natural process. Here's what to expect during the three stages of labor and birth — and what you can do to promote comfort.
By Mayo Clinic Staff
Labor is a unique experience. Sometimes it's over in a matter of hours. In other cases, labor tests a mother's physical and emotional stamina.
You won't know how labor and childbirth will unfold until it happens. However, you can prepare by understanding the typical sequence of events.
Stage 1: Early labor and active labor
Cervical effacement and dilation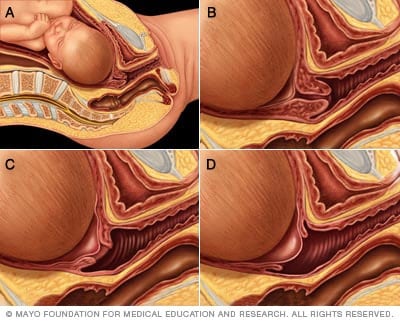 During the first stage of labor, the cervix opens (dilates) and thins out (effaces) to allow the baby to move into the birth canal. In figures A and B, the cervix is tightly closed.
…
Read More